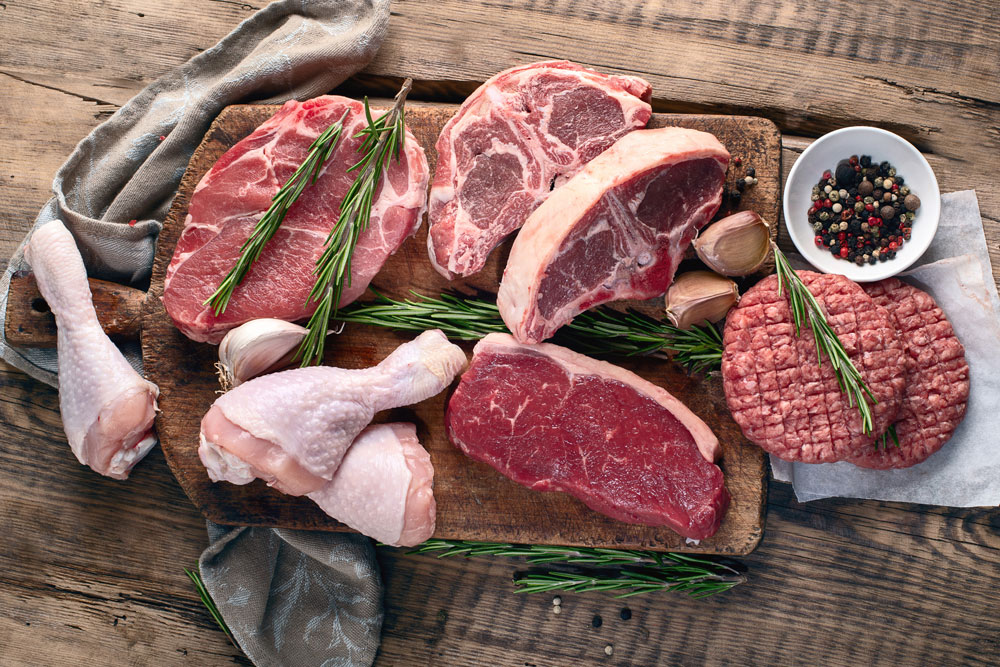 Fellinger's Products
Since 1959 Fellinger & Son's Meat Inc. has been dedicated to providing the best quality meats. Based in Regina, we also have a location in Moose Jaw. We also take pride in providing the best value for your meat purchases. Fresh or freshly frozen, you can select what suits your budget and preference. When you are in the market for the best meat at the best prices, come to Fellinger & Son's Meat.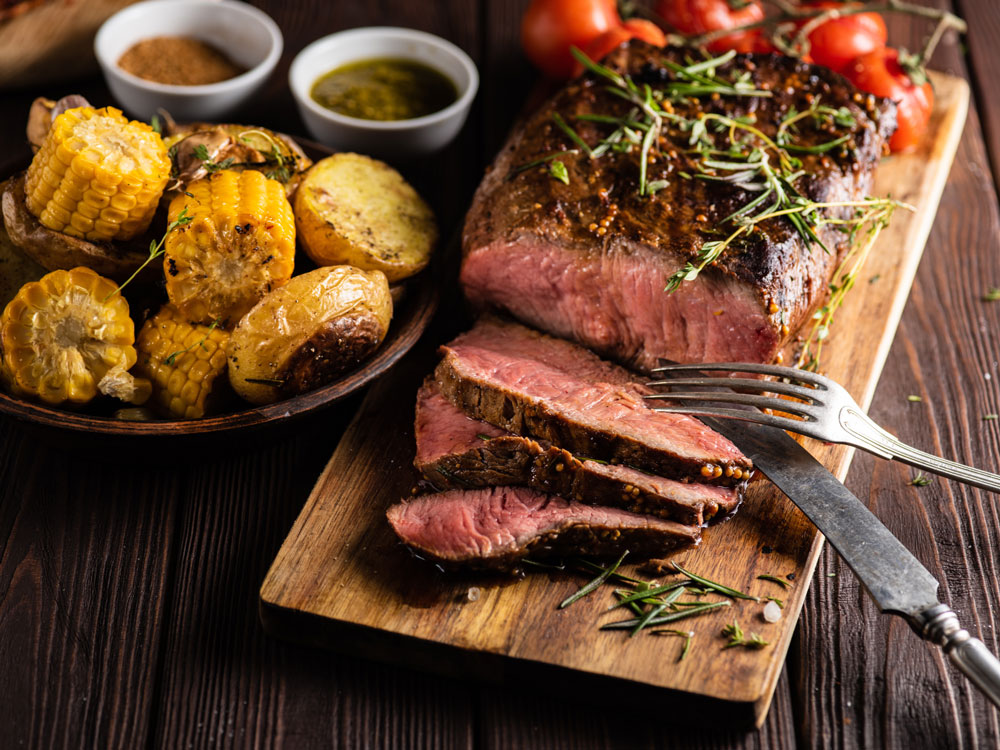 Beef
No need to ask "Where's the beef". It is right here at Fellinger & Son's Meat Inc. From Prime grade Canadian beef to beef soup bones. We know our beef and can cut it to your specifications. No order is too big or too small. We invite you to come into the shop and speak with our staff. They would be happy to answer any questions that you have about beef.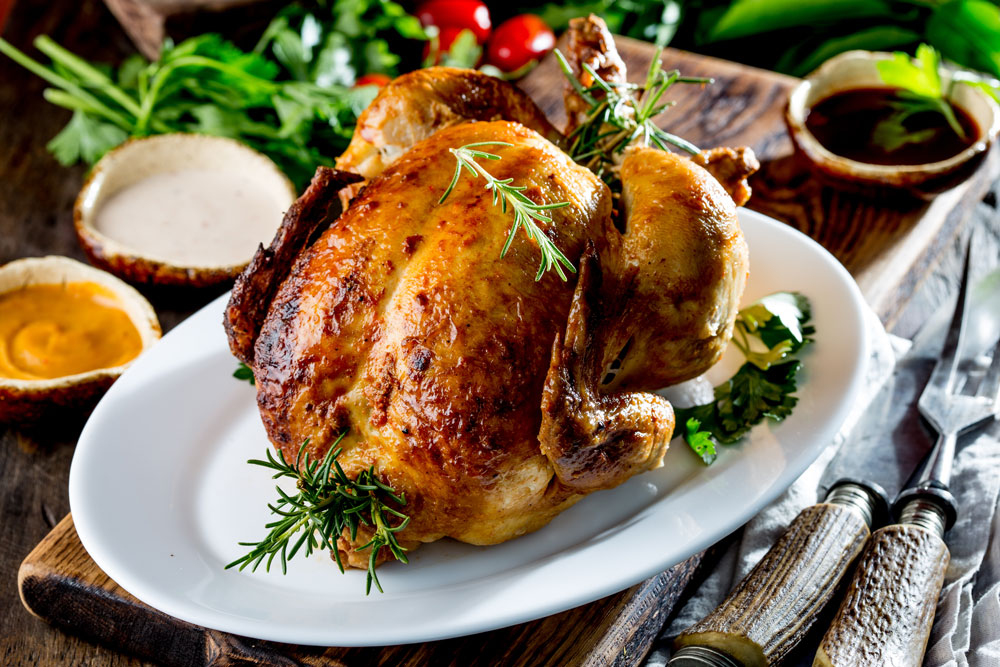 Poultry
Chicken and turkey are very popular when people are buying meat. Both are a great source of protein. They are also low in saturated fats and calories. Poultry has grown significantly in popularity. You can get complete birds or opt for parts like drumsticks or breasts. Only frozen available. Turkey isn't just for Christmas or Thanksgiving anymore. Chicken wings can be consumed on occasions other than the Grey Cup or Super Bowl.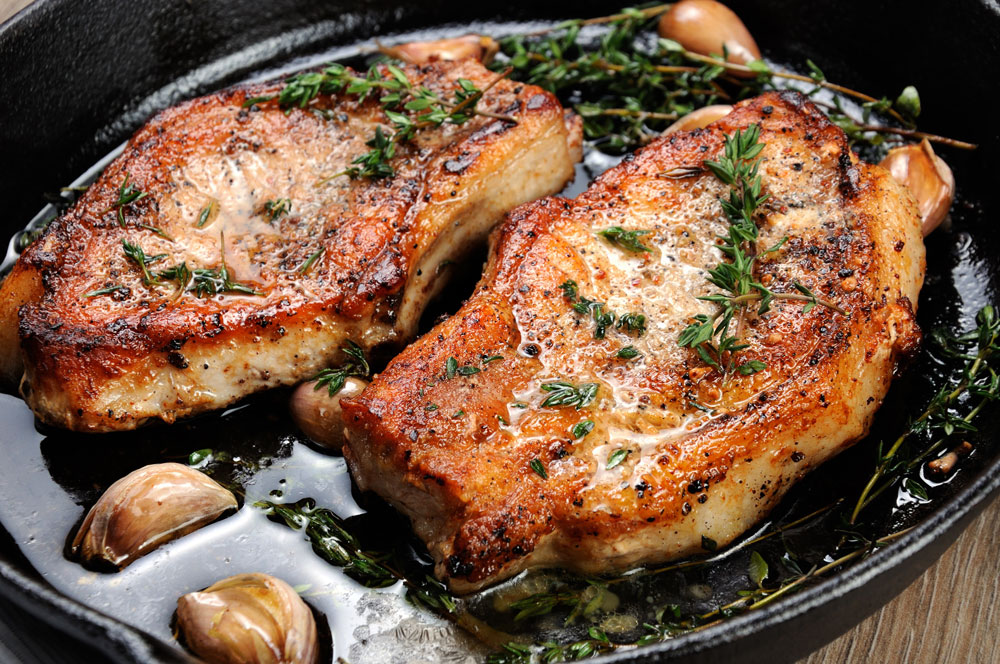 Pork & Ham
Pork and ham are very close in popularity to beef consumption in Canada. How can you argue with bacon? Ham is great for protein, selenium, niacin and phosphorous. Selenium is beneficial for the immune system. Niacin plays a role in controlling cholesterol. Phosphorous can assist with maintaining heart health. Buy a leg of pork and we will cut it up at no charge. Sides of pork available along with all your favourite cuts.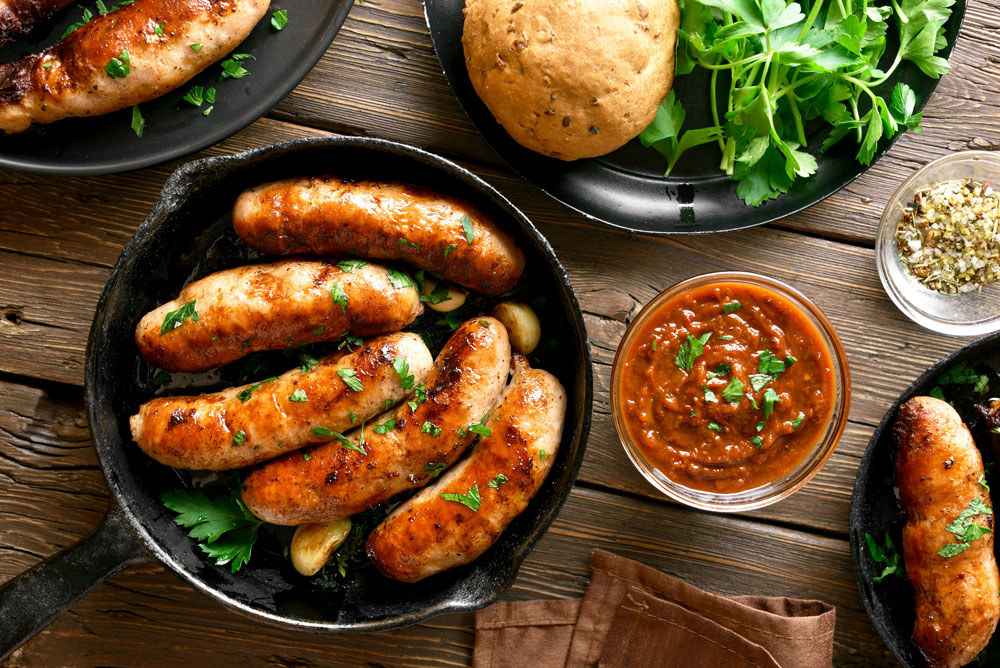 Sausage
Popular around the world, there are over 200 different varieties of sausage. Many people like to make their own sausage with their guarded family recipes. Some people prefer to buy them already made. Fellinger & Son's Meat can help you either way. We can grind the meat and provide the casings. We can provide the finished product, ready for you to enjoy. Delicious breakfast sausage, bratwurst, Polish, garlic and hot Hungarian. We also carry smokies and home made sausage too. Fellinger & Son's Meat is sausage central.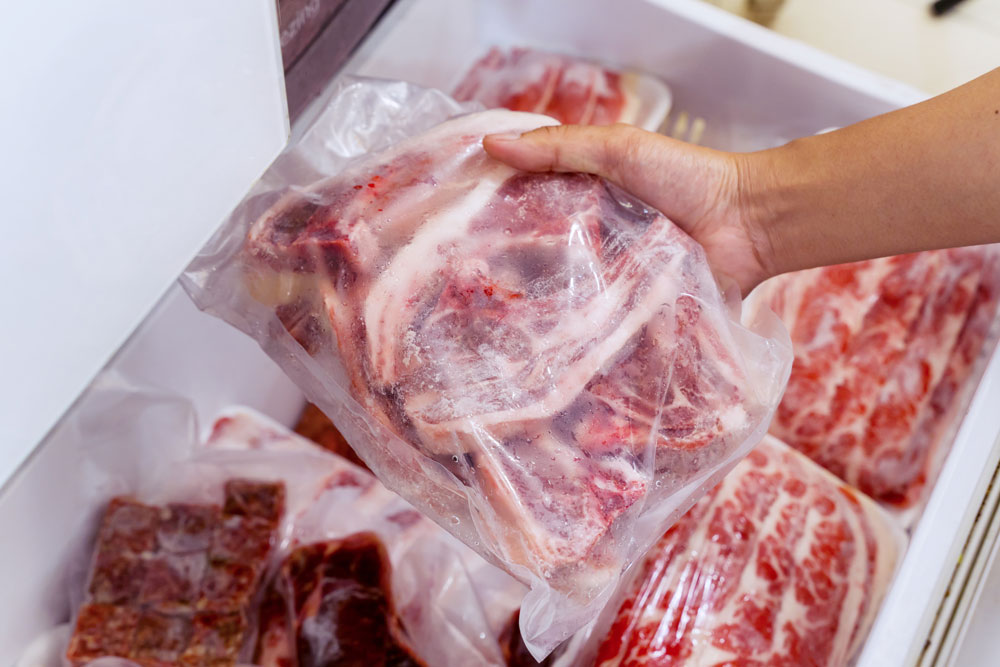 Freezer Packs
Freezer packs are an excellent option for filling your freezer. We have 15 standard varieties of freezer packs to select from. We believe that we a freezer pack to satisfy almost every requirement and budget. Prices range from $79.00 to $589.00 and are subject to change without notice. If we don't have exactly what you want, we can create a custom pack just for you. We invite you to visit our Freezer Packs page to get the detailed contents of our standard packs.